Sharing the books I read in May 2021 and if I'd recommend them! I always love to hear about your book recs, so if you read something amazing in May, please let us know in the comments.
Hi friends! Hope you're having a wonderful week so far! We're off to San Diego (wahoo!!) but I wanted to pop in with a quick post sharing the books I read in May. Please share any book recommendations with meeeeeee.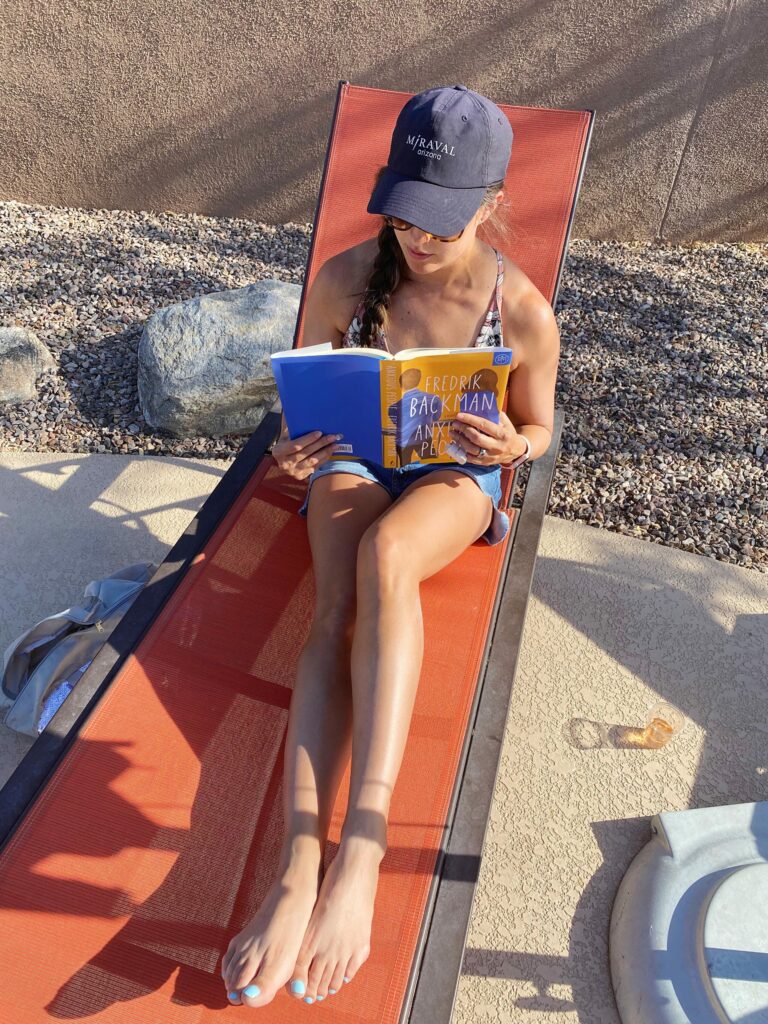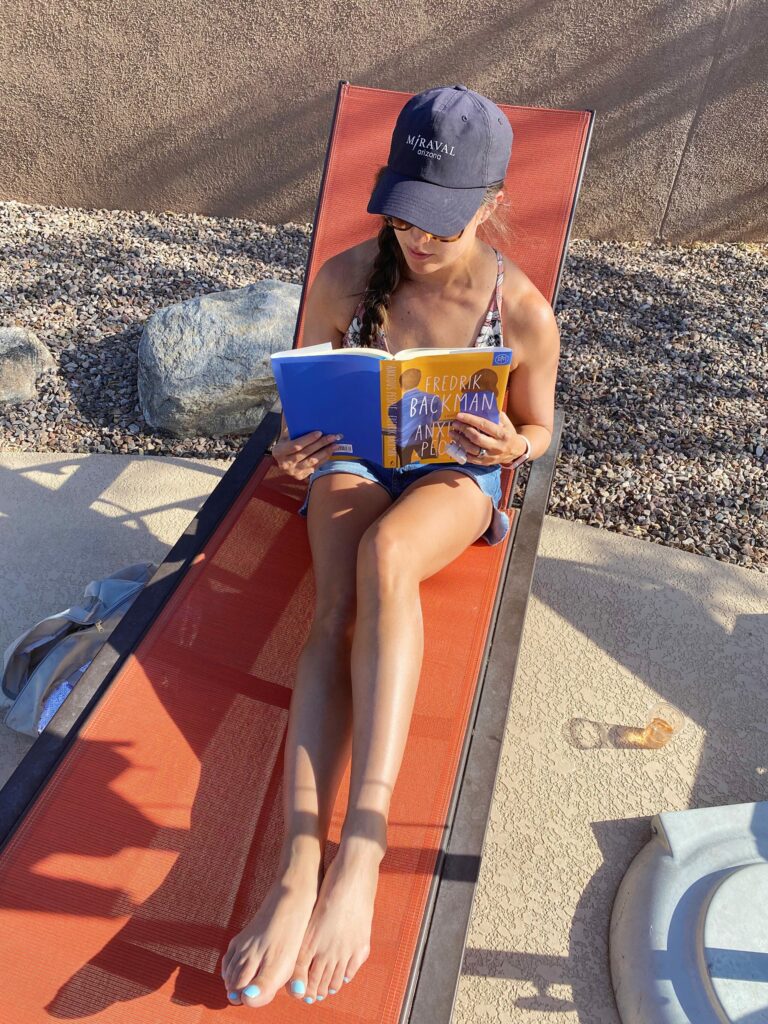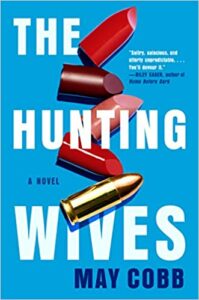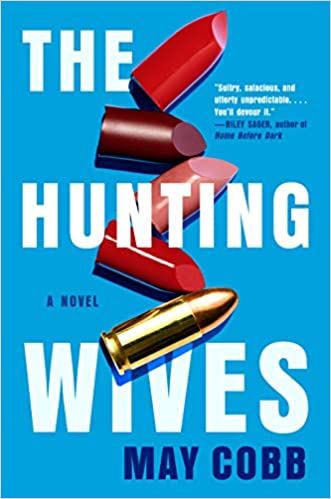 This book was NOT at all what I was expecting and so far outside my usual range of chosen book titles. I don't typically read thriller or crime-y type books because they freak me out and make me feel bad. I think it's always triggered my anxiety – I worry enough as it is – and with a husband who travels constantly, it just wasn't good for me to keep reading these types of books, so I stopped years ago. I also stopped watching scary movies and am a happier person without them in my life lol. This popped up on Book of the Month (<— my link lets you try it out for $ 5!) and I don't know if I was feeling particularly brave at the moment, but I decided to give it a whirl.
From Amazon:
Sophie O'Neill left behind an envy-inspiring career and the stressful, competitive life of big-city Chicago to settle down with her husband and young son in a small Texas town. It seems like the perfect life with a beautiful home in an idyllic rural community. But Sophie soon realizes that life is now too quiet, and she's feeling bored and restless.
Then she meets Margot Banks, an alluring socialite who is part of an elite clique secretly known as the Hunting Wives. Sophie finds herself completely drawn to Margot and swept into her mysterious world of late-night target practice and dangerous partying. As Sophie's curiosity gives way to full-blown obsession, she slips farther away from the safety of her family and deeper into this nest of vipers.
When the body of a teenage girl is discovered in the woods where the Hunting Wives meet, Sophie finds herself in the middle of a murder investigation and her life spiraling out of control.
It wasn't freaky or violent, but was definitely a thriller. You have no idea what really happened until the very end and it.is.crazy. I ended up breezing through this one – I just wanted to see what happened! – and ended up liking it for the most part. Did it throw me into a new world of novel choices? Nope. Also, it drives me CRAZY when the main character makes multiple horrible decisions in a row.
I definitely thought it was compelling and well-written. Verdict: 6/10 would recommend.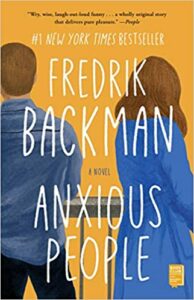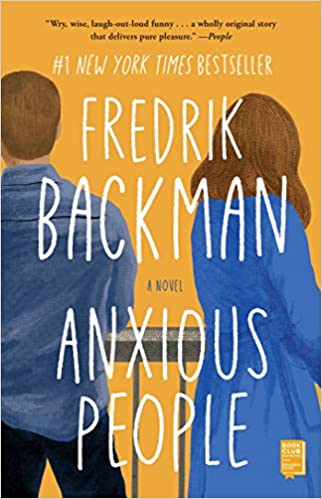 After Hunting Wives, this book was an absolute treat. It's about a bank robbery gone awry and all of the suspects are anxious, awkward people. Their stories are intertwined in surprising ways and I enjoyed it a lot. If you're looking for a light summer read, I'd definitely check it out. 9/10 would recommend.
From Amazon:
Looking at real estate isn't usually a life-or-death situation, but an apartment open house becomes just that when a failed bank robber bursts in and takes a group of strangers hostage. The captives include a recently retired couple who relentlessly hunt down fixer-uppers to avoid the painful truth that they can't fix their own marriage. There's a wealthy bank director who has been too busy to care about anyone else and a young couple who are about to have their first child but can't seem to agree on anything, from where they want to live to how they met in the first place. Add to the mix an eighty-seven-year-old woman who has lived long enough not to be afraid of someone waving a gun in her face, a flustered but still-ready-to-make-a-deal real estate agent, and a mystery man who has locked himself in the apartment's only bathroom, and you've got the worst group of hostages in the world.
Each of them carries a lifetime of grievances, hurts, secrets, and passions that are ready to boil over. None of them is entirely who they appear to be. And all of them—the bank robber included—desperately crave some sort of rescue. As the authorities and the media surround the premises these reluctant allies will reveal surprising truths about themselves and set in motion a chain of events so unexpected that even they can hardly explain what happens next.
3. Talent Code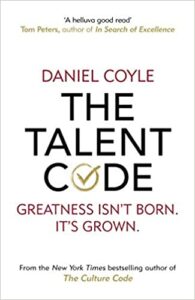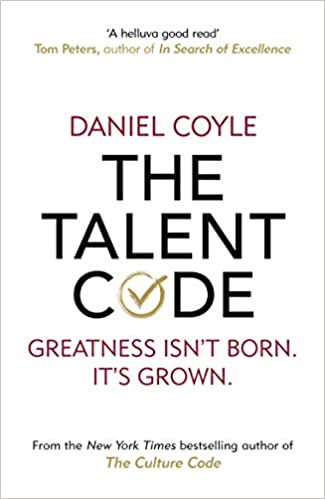 I was fascinated by this title because I've already been intrigued by talent. What makes some people exponentially more talented than other people? What do incredible musicians, artists, and athletes have in common? This book breaks it all down and explores the habits of talented people and the strategies of these "talent hubs": small towns that produce great numbers of famous musicians and athletes. I won't post too many spoilers here, but a lot of talent has to do with deep practice and practice strategies. When you make mistakes and correct them, the myelin in your brain forms new sheaths; it's like you're re-programming yourself to do it better each time. The trick is that you have to choose things that you genuinely enjoy, because such strategic and consistent practice requires an immense amount of passion.
The main takeaway is that talent can be created and nurtured. 9/10 would recommend.
Bought but haven't started: Woman Code
I didn't end up reading a health or wellness-related book in May – this was supposed to be the one! It got pretty busy with fitness programming and studying for Precision Nutrition, so I ended up waiting on this one. I'm definitely interested and have heard good reviews, so I should be able to finish it in June.
So, tell me, friends: what did you read in May? Any highlights?
Any new spots in San Diego that we must try ASAP?
xo
Gina