"When it comes to using telehealth to treat patients out of state, most physicians are mindful about licensure issues. But some are not aware that if you don't have a license to practice medicine in a given state, it isn't just malpractice: It's a criminal offense.
Licensing restrictions have been eased to facilitate care during the pandemic, and the new normal of greater state-to-state cooperation for access to care may persist after the pandemic. Still, the savvy physician knows that many restrictions apply and that understanding them reduces risk.
When we talk about interstate licensure, we're not concerned with a one-time interaction with an established patient who happens to be traveling. For instance, say a physician has recently seen a patient, perhaps performed a procedure. Thereafter, the patient calls the physician with a question or a problem from another state while traveling. In such a case, the physician can simply address the patient's concerns, whether that's by a phone conversation, a telemedicine visit, a recommendation to go to the emergency room where they are, or whatever is appropriate, according to their best clinical judgment. That's just practicing good medicine."
David L. Feldman is chief medical officer, The Doctors Company.
He shares his story and discusses the KevinMD article, "Interstate licensure for telehealth can fuel medical practice growth."
Did you enjoy today's episode?
Please click here to leave a review for The Podcast by KevinMD. Subscribe on your favorite podcast app to get notified when a new episode comes out!
Do you know someone who might enjoy this episode? Share this episode to anyone who wants to hear health care stories filled with information, insight, and inspiration.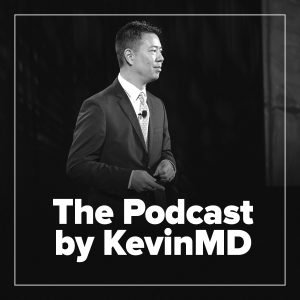 Hosted by Kevin Pho, MD, The Podcast by KevinMD shares the stories of the many who intersect with our health care system but are rarely heard from.