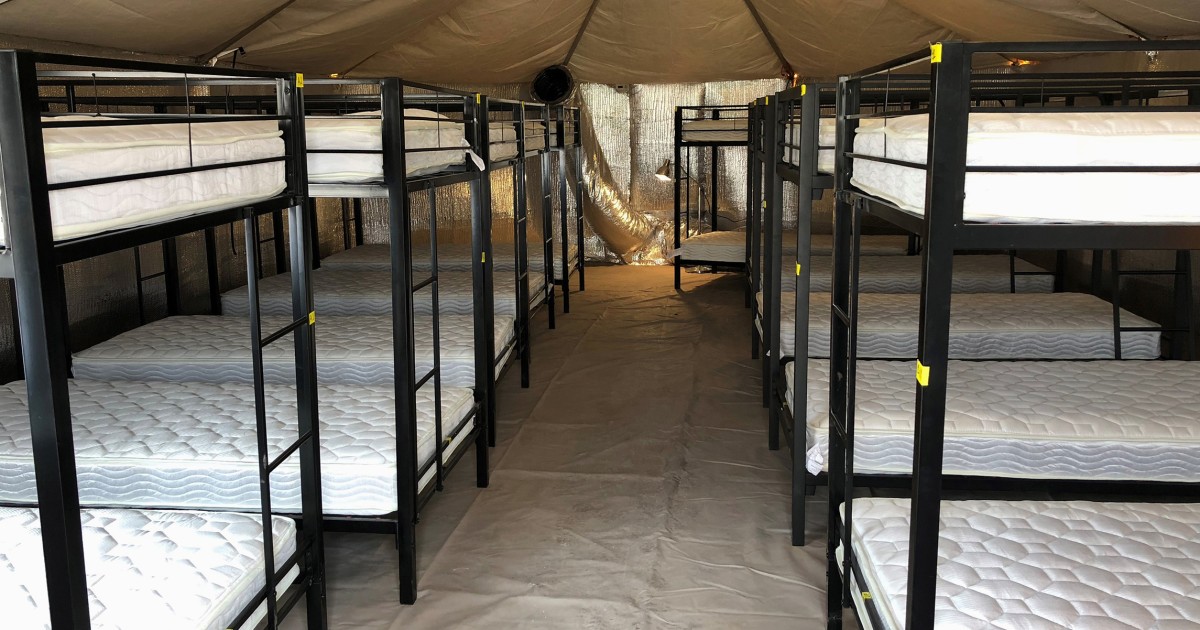 The government is reportedly abandoning its 50% capacity requirement for migrant child care centers to allow facilities to hit 100% capacity despite the coronavirus pandemic.
An internal document from the Centers for Disease Control and Prevention states that coronavirus protocols are being relaxed in an effort to detain the thousands of unaccompanied children arriving every week on the border in the limited number of federal facilities that are run by the Department of Health and Human Services, Axios reported Friday afternoon.
The CDC memo states that these facilities "should plan for and expect to have COVID-19 cases" as a result of packing sleeping and communal areas with as many as double the number of children as had been allowed up until this point.
DHS WARNS BIDEN OF CRISIS: RECORD 117,000 UNACCOMPANIED CHILDREN EXPECTED AT BORDER THIS YEAR
Border officials anticipate that 117,000 children will arrive at the U.S.-Mexico border without a parent or guardian in 2021, according to a White House domestic policy council document. The number is higher than the 68,000 taken into custody during the 2014 surge of solo children and the 80,000 who arrived during the 2019 humanitarian crisis at the border.
The Biden administration chose in January to discontinue the 10-month practice of returning Central American children to Mexico. As a result, all children must be taken into federal custody by the Border Patrol and then transferred to HHS, who must find an adult sponsor in the United States to release each child to.
CLICK HERE TO READ MORE FROM THE WASHINGTON EXAMINER
However, the Border Patrol is struggling to hold minors in its custody because its holding stations are not suited for children and coronavirus restrictions make it difficult to detain people safely. Children are to be held by Border Patrol no more than three days before being transferred to HHS.