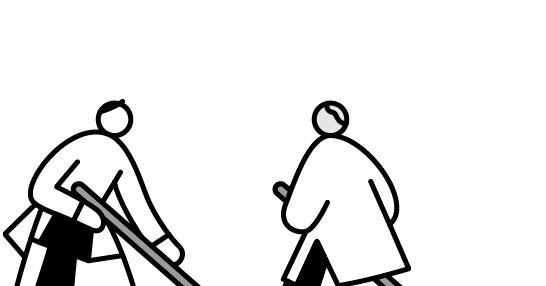 Here is a sampling of the week's events and how to tune in (all times are Eastern). Note that events are subject to change after publication.
---
Monday
Follow a virtual service for Yom Kippur. Congregation Beit Simchat Torah, a synagogue in Manhattan that grew out of the L.G.B.T. community, live-streams through the blowing of the shofar, the ram's horn trumpet, in the evening.
When All day
Where cbst.org
See Cindy Sherman's latest transformations, courtesy of Metro Pictures gallery. In 10 new photographs, the artist — known for turning her lens on herself — created a series of distinct, androgynous characters clad in designer get-ups.
When Anytime
Where metropictures.com
---
Tuesday
Step into the Poster House museum as it presents a discussion on its latest exhibition, "The Sleeping Giant," which explores the Chinese economy over the decades through poster design. Tickets are $ 3.
When 6:30 p.m.
Where posterhouse.org
Sweat to the beat with the dance fitness instructor Deja Riley. Ms. Riley spent a decade as a professional dancer for stars like Beyoncé and Lady Gaga, and now runs her own YouTube fitness channel, which offers a variety of workouts.
When Anytime
Where youtube.com/c/DejaRiley
---
Wednesday
Be mesmerized as the last of three performances of "Our Labyrinth" — conceived by the Taiwanese-American artist Lee Mingwei and reprised in collaboration with the choreographer Bill T. Jones — unfolds inside the Metropolitan Museum of Art. Today's lineup features the New York City Ballet principal Sara Mearns; Linda LaBeija, a transgender artist and activist; and DeAngelo Blanchard, a dance educator. With a stylized broom in hand, each person sweeps a pile of rice along a meandering path for 90 minutes to vocals provided by the mezzo-soprano Alicia Hall Moran.
When 12 p.m.
Where metmuseum.org/events/whats-on
---
Thursday
Listen to the photographer Martine Gutierrez discuss her project "Indigenous Woman," a 124-page exploration of what it means to be Indigenous in the contemporary world. Joining her in conversation is Nadiah Rivera Fellah, a curator at the Cleveland Museum of Art. This free event is presented by the Aperture Foundation and Parsons School of Design at the New School.
When 7 p.m.
Where aperture.org
---
Friday
Sip afternoon tea with the singer and songwriter Tashera Robertson as part of a monthly series produced by the National Museum of Women in the Arts. An interview with Ms. Robertson follows her live performance.
When 12 p.m. Eastern
Where nmwa.org/livestream
Tag along to Misty's very first ballet class, as illustrated by Setor Fiadzigbey and reimagined by Misty Copeland herself to involve a devious toymaker. At a virtual event for Politics and Prose bookstore, the prima ballerina discusses her new picture book, "Bunheads."
When 6 p.m.
Where politics-prose.com
---
Saturday
Tuck in for a movie night, thanks to the New York Film Festival, which has plenty of online offerings. Don't miss "Lovers Rock" from the director Steve McQueen, in particular; it focuses on a single night in London's West Indian community in 1980.
When Through Oct. 11
Where virtual.filmlinc.org
Lead your children in a science experiment with Science Fun for Everyone, an educational nonprofit. Have shaving cream and cornstarch? Then you have the makings of snow fluff. This recipe turns these two everyday items into their own playdough.
When Anytime
Where sciencefun.org
---
Sunday
Get literary all day long. The annual weeklong Brooklyn Book Festival hosts dozens of virtual, mostly free events today, stacked with some of the biggest names in the book world. Listen to the authors Tayari Jones and Brit Bennett talk about their latest works and race and love in America. Or tune in to readings by Colson Whitehead and Arundhati Roy.
When From 10 a.m.
Where brooklynbookfestival.org