WHEN it comes to cookies, Angela McArthur has one rule. The chunkier, the better.
In February, McArthur decided to turn her baking hobby into a business with the launch of Chunky Boiz Cookie Co. Super chunky, with a perfect ratio of softness and crunchiness, the cookies are known as New York-style, although she has coined her own name for the indulgent creations.
"The collective term is New York cookies, but I call them chunky AF [slang term] cookies," McArthur says.
McArthur, of Rutherford, began baking her version of New York-style cookies last year while on maternity leave after finding a Melbourne baker online that created ones like the chunky, gooey-centred cookies originally made famous by Levain Bakery in New York City.
"I found a Melbourne-based New York-style cookie shop on Instagram and I thought, 'Wow, they look amazing'," McArthur says. "I went to order these cookies and then I thought, 'No, I'm not paying $ 20 shipping, I can do this myself'."
At that point, baking was not one of McArthur's strong points.
"I was terrible at baking," she laughs.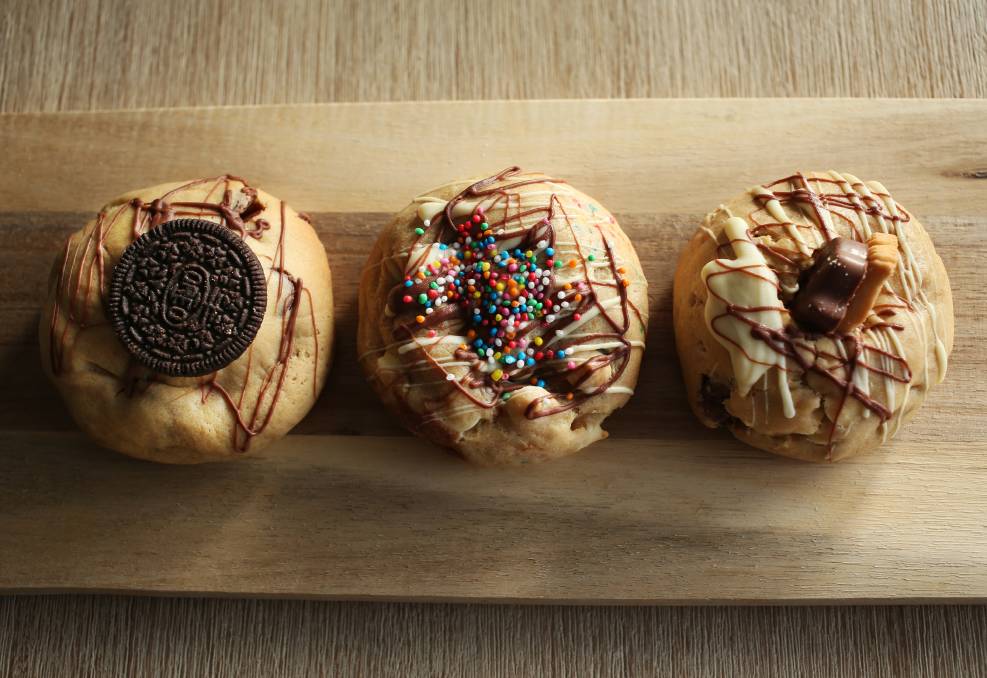 "I was a stay-at-home-mum and bored, so I thought I'd give it a try. I became better at it and I found different recipes which I tweaked, then eventually I had the end product."
The cookies, which are topped with whole chunks of chocolate and stuffed with everything from Nutella to whole Oreos, not only looked irresistible, but tasted delicious. She started fulfilling orders for friends and family as a hobby but turned her attention to it full-time earlier this year when she became unemployed.
"I had put pictures of the cookies on my Instagram page and a few of my followers said, 'Oh my God, send me some, they look amazing. You could totally go somewhere with these'," she recalls. "I said, 'No, they're just cookies, it's just for fun" and I kept it up as a hobby but then threw caution to the wind when I lost my job and, now, here we are."
Weekly orders are selling out and wholesale stock is gone almost as soon as it hits the shelf, which has led Chunky Boiz Cookie Co. to move out of McArthur's home kitchen and into a commercial space in Maitland. Since launching the business, Chunky Boiz Cookie Co's range has expanded to 15 flavours, including three vegan options.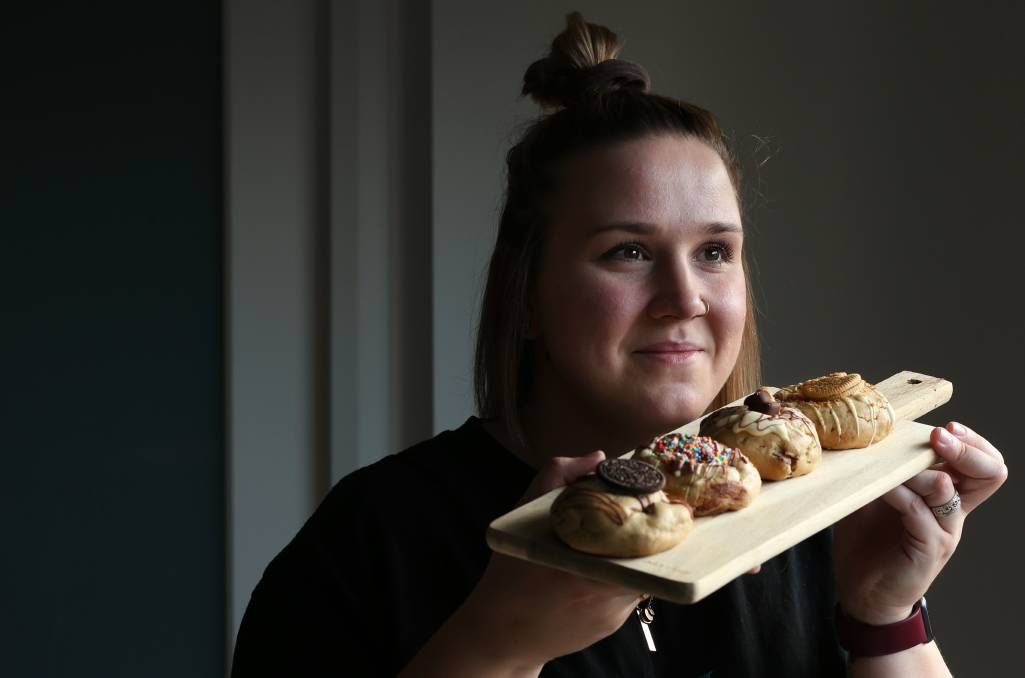 The cookies combine a variety of confectionaries and spreads, from Nutella and Biscoff spread to Cadbury Caramilk Twirl bars and Cadbury Strawberry Freddos. Among the most popular are the Salty-C Boi with original dough, white choc chips and a Lotus Biscoff spread centre; The Big-O which has original dough, milk choc chips and Oreo biscuit centre; Choc Peanut Butter with cocoa choc dough, Reese's peanut butter chips and peanut butter spread centre; and the Goldie Hawn with original dough, golden Oreo and Cadbury Caramilk chunks with a Biscoff spread centre.
"It's got to be the Birthday Boi. It has 100s and 1000s, white chocolate and Nutella in the middle. Especially after it's been in the fridge or freezer, give it a few minutes before you eat it and the Nutella is nice and hard, while the sprinkles give it texture," she says.
"It's really, really good."
The vegan cookies, made with chia seeds as a substitute for egg and Nuttelex dairy-free butter, include The Big-O, Salty-C Boi and the Hazel-nutty Boi with vegan dough, Sweet Williams vegan milk choc chips and Nuttvia hazelnut spread centre. If you enjoy a gooey centre, gently heat the cookie in the microwave.
"Any cookies with Caramilk or Biscoff, the salted caramel, are really good warm because the caramel goes a bit further in the dough that way when it's heated," McArthur says.
"I advise people to heat them in the microwave if they want that gooey centre. When I send out orders, I include a little info slip which tells them to enjoy them straight out of the fridge or pop them in the microwave for 10 to 20 seconds and see how you like it."
The cookies, available in large or mini size, can be ordered online for pick-up or delivery Australia-wide.
Chunky Boiz Cookie Co. is available in-store at Burgerfiend in Cessnock, The Cabin Collective in Maitland and The Mochaccino Bar in Singleton. Orders can be made online via the Instagram page @chunkyboiz.cookieco or the Facebook page.