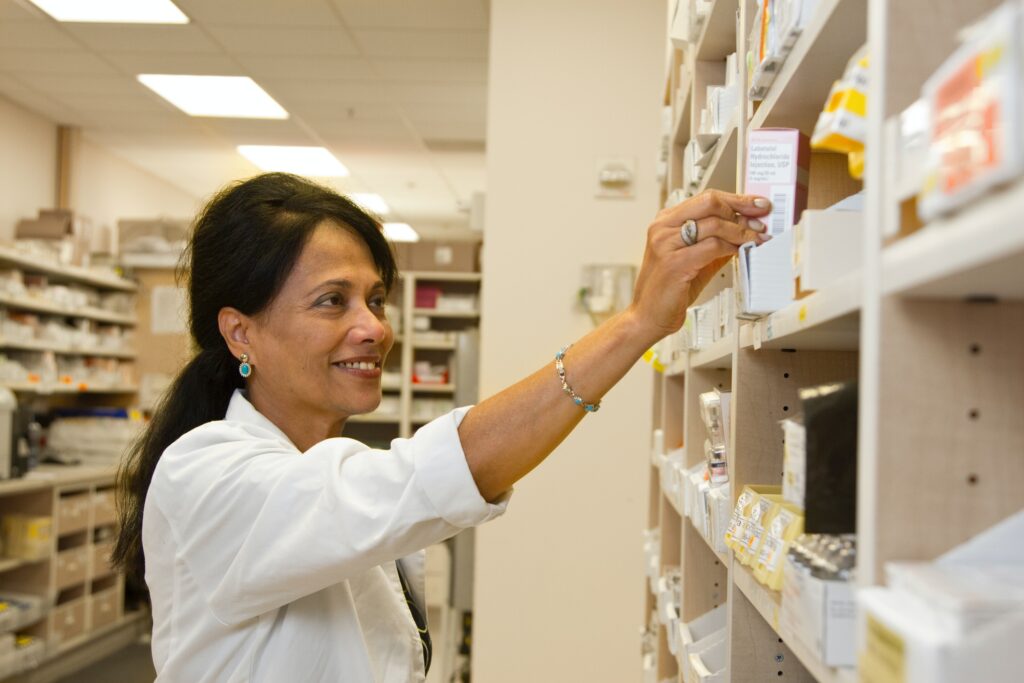 Many states require pharmacy technicians to attend training programs and get national certification. In a few states, the minimum requirement to become a pharmacy technician is a high school diploma or equivalent. Even if states do not require training and certification, having them can boost your confidence and stand out to potential employers.
Here's what you can expect from pharmacy technician training programs.
Entry Level Requirements
Completing a pharmacy technician program should prepare you for an entry-level role in the industry. You can expect to learn about essential topics like insurance claims preparation, medical terminology, and dosage calculation.
A good program will also get you ready for the Pharmacy Technician Certification Exam (PTCE).
The PTCE is a multiple-choice test with 80 questions. There are ten additional questions that don't get scored. The test usually takes about two hours to finish.
Some programs, like the one offered by Ultimate Medical Academy (UMA), offer an associate degree. Most programs at least make sure you are ready to get licensed and certified if your state requires these. You can then choose to start your job hunt or further your education.
Choices
Many pharmacy technician students are non-traditional. Single parents, older students, and part-time students are seeking higher education more and more. Many students can not be on campus full-time or at all.
Pharmacy technician training programs are responding to this need. You can find programs that offer flexible online scheduling to go at your pace and meet your individualized needs. Some students also prefer online programs because they don't feel lost in the shuffle of giant in-person classes.
You can earn your pharmacy technician associate degree in 18 months. Of course, this depends on your schedule and availability. Some programs may be even shorter, but might not be able to offer you an associate degree or extensive hands-on training.
See what's out there and pick the right program for you.
The Necessary Skills
Completing a pharmacy technician program leaves you with the tools you need to launch your new career. You will learn the theoretical and practical skills you will need in the field. Through the program's course, you will also develop your soft skills. These are skills that are beneficial in any role: for example, critical thinking, problem-solving, and communicating well with coworkers and customers.
Pharmacy technician training programs also offer real-world training. Ultimate Medical Academy's program provides 180 hours of on-site training at the end of your program. You will be ready to work in the field as a pharmacy technician dispensing prescription medications, working with pharmacy customers, and organizing inventory.
Ongoing Support
When you complete a pharmacy technician training program, you open up a support system to guide you into your new career. From admissions to graduation, there is someone there to help. Good programs also often support you after you graduate. They can help you find a job or continue your education.
Here are some of the other ways these programs can help:
Admissions- You can speak to a representative to let you know exactly what you need to get started. The admissions team can even support you through your first few weeks of classes.
Financial Aid- Some programs have experienced professionals that are standing by to let you know what resources are available to you. Money doesn't have to be a barrier to your pharmacy technician career. You may be surprised how many options are available to you.
Student Support Team- This team will offer academic support, technical assistance, and more. If you don't know who to reach out to, anyone at your program will usually be able to steer you in the right direction.
Tech Support- Online programs like UMA offer 24/7 technical support and may even be able to help you get the devices you need to be successful.
Other Considerations
If you have special circumstances, reach out to the program you are thinking of attending. They will most likely be happy to work with you and let you know how they can help you succeed.
For example, if you've earned credits at another school, you can usually send your transcripts to the new institution you'd like to attend. The new school will let you know which credits you can apply to your new program so you don't have to start all over.
If you need accommodations, find out if your school has an office of disability services. They can formulate a plan of action with you. They may even be able to help with any temporary challenges you are going through.
You will have to put in hard work to become a pharmacy technician, but you don't have to do it alone. Take the time to find a training program that offers you the professional guidance and support you need to be successful.