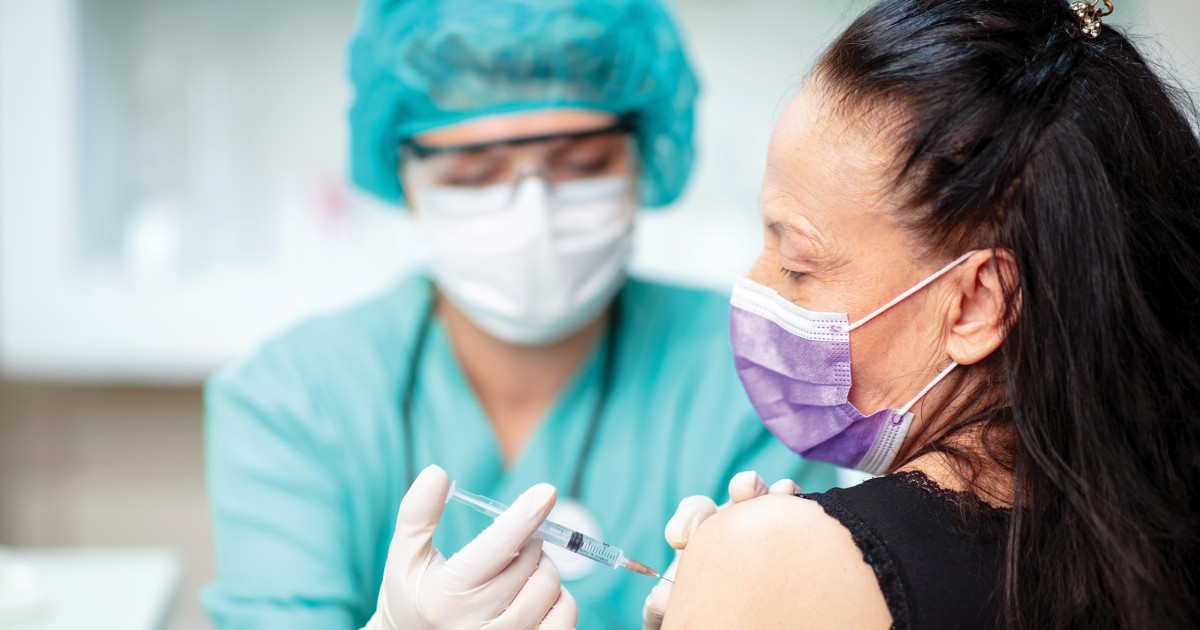 Social distancing measures to slow the spread of the coronavirus have limited influenza outbreaks, giving infectious disease experts hope that the United States will also avoid a severe flu outbreak this fall.
"We can expect that whatever the flu season would have brought us, it will definitely be much milder with us — to the extent that the social distancing measures continue," said Dr. Joseph Ladapo, an infectious disease expert at the Ronald Reagan UCLA Medical Center in California.
The flu virus spreads through droplets in the air, much like the coronavirus. However, the flu is less contagious than the coronavirus. Elderly people and those with underlying health conditions are susceptible to severe illness due to the flu virus, but children are most likely to get sick from the flu. Children attending school remotely part-time or full-time will have a good chance of avoiding flu infection, Ladapo said, "because they're just not spending time with each other."
"There are these mitigating factors, the continued participation in social distancing measures," Ladapo said. "I don't anticipate any sort of an Armageddon-type situation. … I just don't see it being the whomping issue that many are making it out to be."
Flu season in the northern hemisphere can start as early as October and continue in the spring, while peak flu season in the southern hemisphere spans June through August. Infectious disease experts can't say for sure yet that flu season will be considerably milder in the U.S. this year, but they can expect as much given that South America and Australia have seen very low instances of flu so far. Influenza data reported to the World Health Organization's FluNet platform showed that the peak number of flu cases in Australia in July last year was a little over 316 cases. In July 2020, flu cases did not exceed 64. Similarly, Argentina reported about 30,000 flu cases in July 2019, but the peak did not exceed 5,700 this year.
In the U.S., flu circulation dropped below baseline the week starting April 13, just three weeks after governors began closing schools and issuing stay-at-home orders, according to data from the Centers for Disease Control and Prevention. The CDC attributed this decline to "widespread implementation of community mitigation measures, including school closures, social distancing, and mask-wearing."
Still, health experts fear that the seasonal flu outbreak combined with the coronavirus pandemic will be too much for the public health system to handle. Dr. Brian Garibaldi, the Medical Director of Johns Hopkins University's Biocontainment Unit, told the Washington Examiner that it "stands to reason" that the U.S. will experience a milder flu outbreak, but "we have to be concerned about the possibility of having a surge in flu at the same time as we're seeing a surge in COVID."
"In any given winter, hospitals are taxed by the flu," Garibaldi said. "There's always a concern that our emergency departments will be overwhelmed and ICU capacity will be strained, particularly with people who have coexisting conditions that then get influenza."
CDC Director Robert Redfield has warned that abiding by social distancing guidelines is the best chance the public has in keeping the simultaneous outbreaks under control.
"For your country right now and for the war that we're in against COVID, I'm asking you to do four simple things: Wear a mask, social distance, wash your hands, and be smart about crowds," Redfield said in an August interview with WebMD.
He added, "You do those four things, it will bring this outbreak down. But if we don't do that, as I said last April, this could be the worst fall, from a public health perspective, we've ever had."
In April, when the pandemic was close to overwhelming hospital systems in the northeast, Redfield told reporters in the White House that "there's a possibility that the assault of the virus on our nation next winter will actually be even more difficult than the one we just went through."
Ladapo said the threat of having "the worst fall" is the best reason to get vaccinated for the flu.
"It's unlikely that the COVID vaccine is widely dispersed before influenza season is in full swing," Garibaldi said. "So the vaccine we should be talking about right now should be a flu shot. … That's really going to be something that can help us keep hospitals open, keep communities safe."