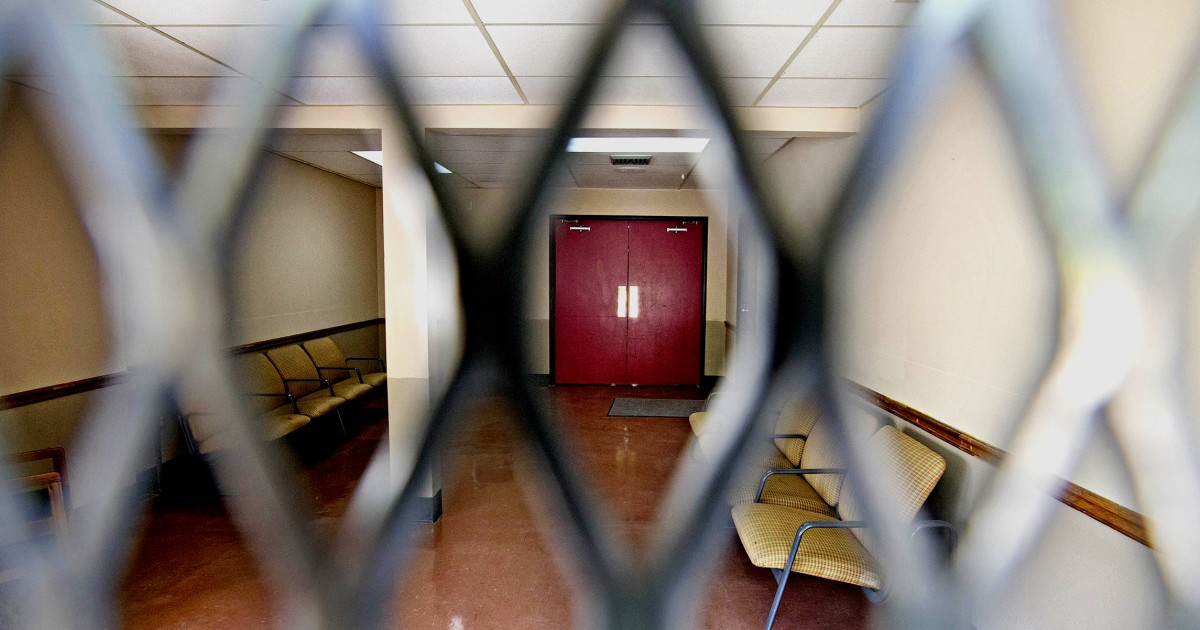 More and more hospitals are in danger of going bankrupt the longer the coronavirus surge lasts.
Through June of this year, 29 hospitals have declared bankruptcy. In 2020, there were 30 such bankruptcies.
As the pandemic grew in March, hospitals saw steep revenue declines in their most profitable areas. Many states restricted the ability of hospitals to perform elective surgeries and outpatient procedures. Additionally, emergency room volumes dropped as more people did not visit the hospital for fear of COVID infection.
"Hospitals were left with critical care and inpatient services, and that is the least profitable revenue for hospitals," said Nathan Kaufman, managing director of Kaufman Strategic Advisors. "That puts hospitals in a very precarious financial position … hospitals in difficult financial condition prior to COVID are now in dire straits."
The hospital has been on rocky terrain financially for years. The Posnelli-TrBK Distress Index measures the distress in an industry based on recent Chapter 11 filings in that industry. The closer the index is to zero, the healthier the industry. In the first quarter of 2020, the index for hospitals stood at 233.
Over 260 hospitals furloughed employees to make ends meet between March and June. Most notably, the esteemed Mayo Clinic furloughed and reduced the hours of 30,000 employees to offset an estimated $ 3 billion in losses.
According to the American Hospital Association, hospitals nationwide lost over $ 161 billion due to canceled surgeries and other services from March to June of this year. In March and April, 55% fewer people sought care at hospitals, while visits from the uninsured rose 114%, according to Strata Decision Technology.
Yet hospitals are still struggling with ER volume, even in areas where the pandemic has abated.
Kaufman, who does a lot of work in Connecticut, said, "In hospitals in Connecticut where the COVID threat has been minimized, we still don't see the emergency department volumes back to where they were pre-COVID. That's important because most inpatients enter through a hospital's ER."
As COVID has surged again in parts of the Southern and Western United States, many hospitals are faced with a repeat of difficulties they experienced in the spring.
Thus far, Texas is the only state to reimpose a pause on elective surgery, with Gov. Greg Abbott ordering hospitals in 100 counties to stop nonessential procedures unless they can meet certain COVID preparedness standards. Some hospitals and Florida and Arizona have done so voluntarily.
"COVID-19 has had significant negative financial impact on Texas hospitals," said Stephen Love, president and CEO of the Dallas-Fort Worth Hospital Council. "Some hospitals may file bankruptcy or even close, especially rural hospitals."
Congress has given hospitals financial assistance through the CARES Act, including boosting Medicare payments 20% for treating COVID and granting additional funds for hospitals that have treated 100 or more COVID patients.
But Love said it is not enough: "Even though there was some relief provided for hospitals, which we greatly appreciate, it did not make up for the significant reductions in margins thus far and may well extend into the future."
Rural hospitals will be the most at risk for bankruptcy. Private insurance usually offers the highest reimbursement rates, and rural hospitals have seen fewer and fewer patients with private coverage in the last decade. More than 70 rural hospitals have closed since 2010, and over 1 in 5 are at risk of closing, according to the Chartis Center for Rural Health, a Chicago-based management-consulting firm.
Titus Medical Center, a rural hospital in Mount Pleasant, Texas, was hit with a triple whammy. Not only did elective and outpatient procedures and ER volume dry up, but Titus was not able to avail itself of increased Medicare reimbursements for treating COVID patients.
"We only had 20 COVID patients in April and May combined," said Titus CEO Terry Scoggin.
Titus is located about two hours east of Dallas. Four hospitals in a 45-mile radius have closed in the last five years, according to Scoggin. Titus took a substantial hit during the pandemic.
"We expected a $ 3.6 million loss at the beginning. Right now, we're estimating a $ 7 million loss," said Scoggin. "We've received about $ 6.6 million in stimulus money, [and] we've managed our expenses very well. It's going to be close, but we are not going to come out of it any better off."
Titus hospital has never been close to bankruptcy, Scoggin said, but it is considered "at risk" since it has less than 75 days of cash reserves.