It's been reported that 74% of UK adults have felt stress in the last year, leaving them to feel overwhelmed and unable to cope. Stress is one of the most pressing public health issues of our time, but it isn't being taken seriously as a physical health concern. As we continue to live with the repercussions of the coronavirus pandemic, people's stress levels are being affected by changes in schedules, employment issues, money problems and the loss of loved ones. That's why, this Stress Awareness Month, we want to highlight how talkhealth can offer you support for your stress and mental health…
Upcoming Expert Webinar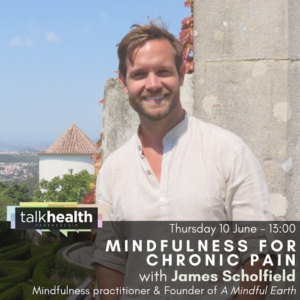 We are all guilty of letting our anxious and stress-inducing thoughts surface now and again. One thing that we can all do to prevent our thoughts from taking flight is practising mindfulness. On Thursday 10 June at 13:00 (BST), James Scholfield, mindfulness practitioner and founder of A Mindful Earth, will uncover the power of mindfulness, methods for bettering your practice and how becoming more mindful can aid chronic pain and stress-related illnesses. Sign up for the webinar today to crack the mindfulness codes!
Videos and Webinars-on-demand
In a recent interview with Donna Mazzola aka Dr Autoimmune Girl, talkhealth learnt of the impact that stress can have on chronic conditions. Donna says: 'The pandemic has made me realise the impact that stress has on chronic illness. I try to do yoga three times a week and meditate every night because both of these things reduce inflammation. Realising that stress is real and preventing it has been key to my recovery.'
That's why we wanted to highlight some of our most useful videos for stress-busting techniques:
Meditation videos with Hannah Staunton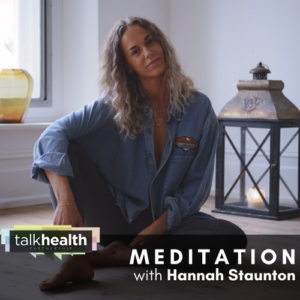 We all know that meditation is good for us but it's something that's often really hard to crack. That's why we asked meditation expert Hannah Staunton to take us through a series of guided meditations. Watch the first and second video here!

Chair yoga with Kirsty Mawhinney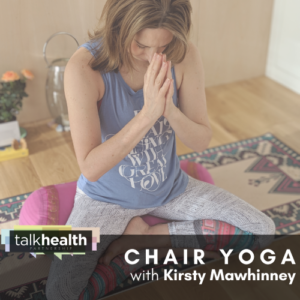 Forget the Instagram influencers doing headstands and gymnasts posing as teachers: yoga really is for everybody. To prove that anyone can reap the benefits of gentle movement, we've got the brilliant Kirsty Mawhinney to walk us through some simple flows. Watch the video here!
Digital Detox with Dr Rachael Kent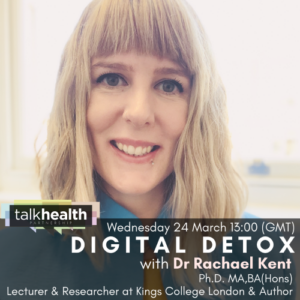 Whether it is working longer hours, binge-watching Netflix, or catching up with family on Zoom, our reliance on digital technology has been hugely exacerbated by the Covid-19 pandemic. However, what impact is this having on our stress levels? In this expert webinar Dr Rachael Kent, Lecturer in Digital Economy and Society Education at King's College London, discusses the power of digital detox and techniques for a stress-free relationship with tech. Watch the webinar now!
Support Programmes
It's undeniable that students are one of the groups that have been disproportionately affected by the Covid-19 pandemic. With that in mind, we wanted to make sure that you know about our student specific wellbeing support programme. Mywellbeing for students is a comprehensive guide to dealing with the stresses of student life.
We also offer a more broad Wellbeing Support Programme for our other members. Covering topics from compassion for others to how diet and exercise can aid better wellbeing, the weekly email PDFs will take you through actionable topics for better wellbeing and reduced stress.
Like all of our Support Programmes, our mywellbeing and mywellbeing for students courses are free for all of our members and are full of evidence-backed actionable advice.
Featured image courtesy of Stress Management Society