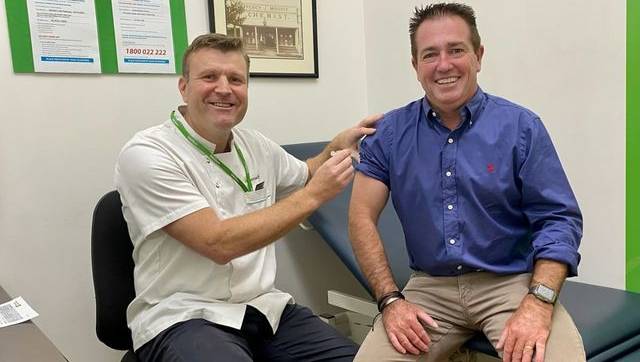 BATHURST residents are encouraged to get their flu shots now after a slower take-up of the influenza vaccine this year.
Moodie's Pharmacy pharmacist Paul Jones said that there have been less people coming in this year, with several factors thought to have been contributing to that.
"One is, I think, there's been a focus on COVID-19, two there has been a hesitancy because of the concerns about blood clots, and three it hasn't been overly cold this year," he said.
The need for a two week window between administering the COVID-19 and the flu vaccines is also thought to be a contributor, with people prioritising the shot that protects them against coronavirus.
However, Mr Jones said people should be making sure they get their flu shots as anyone who develops flu symptoms will initially be treated as if they have COVID-19.
General practitioners (GPs) and pharmacists across Bathurst are able to administer the flu vaccine.
At Moodies, there is no need to make an appointment, but people will need to set aside about 15 minutes for their shot.
Mr Jones said this is for paperwork, to check patient history, for the actual injection itself, and for the person to be monitored for any side-effects.
However, side-effects are very rare.
"I've not had a single patient have side-effects in the five years I've been doing flu shots," Mr Jones said.
Additionally, the flu vaccine has been around for many years and has been proven to be both safe and effective.
It is altered every year to ensure it remains effective against the most common strains.
While people can still get sick after having the flu vaccine, Mr Jones said they are less likely to experience severe symptoms.
People are encouraged to get the vaccine now to ensure they are protected over the coldest months of the year when it's more common to get the flu.
Mr Jones said it costs about $ 30 for the average person to get vaccinated, however, people over the age of 65 years can get their shot for free from their GPs.
Children aged six months to five years and people five to 64 who have an underlying health condition are also able to get the vaccine for free.
Our journalists work hard to provide local, up-to-date news to the community. This is how you can access our trusted content: