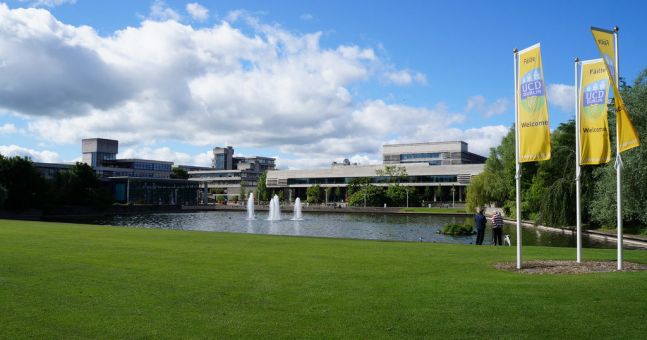 UCD Professor Dolores Cahill is facing calls from the Students' Union to be the subject of investigation, after she spoke openly at an anti-lockdown event in Dublin's Herbert Park, on St Patrick's Day.
Prof Cahill, a professor at the UCD School of Medicine and chair of the Irish Freedom Party, was recorded at the event, in which she urged listeners to "invite [elderly people] for Sunday dinner" and asked that they also write to the "Minister for health and Prime Minister of Ireland and say, 'I want my granny to join me next Sunday.'"
It emerged last night, that while Prof Cahill is still an employee of the School of Medicine in UCD, she is no longer lecturing, according to the Irish Times.
Critically opposed to Level 5 restrictions in Ireland, Prof Cahill accused An Garda Síochána of "criminal and unlawful behaviour" as 21 people were arrested in Dublin at separate events all relating to anti-lockdown and anti-vaccine protests and gatherings, on St Patrick's Day.
Attended by up to 500 people, the anti-lockdown protest in Herbert Park, saw Professor Cahill make untrue statements that "asymptomatic people do not exist" and wearing masks will have a negative effect on children's development, as she claimed "they will never reach their IQ potential, because their brains are starved of oxygen."
Advertisement
Prof Cahill's presence and false claims has angered many in the Students' Union, as UCDSU President Conor Anderson released a statement earlier today in which he said, she has been "propagating medically-inaccurate conspiracy theories in service of a far-right political agenda throughout the Covid-19 pandemic."
"I have written to the head of the UCD School of Medicine and the head of UCD Human Resources to request that Prof Cahill be investigated under Statute 28 of the Universities Act 1997."
Anderson described Prof Cahill's actions as fitting with what the statute describes as "gross misconduct," namely "deliberate disregard for health and safety precautions likely to endanger another person."
"If you require accurate scientific information on viruses, please listen to Professors in the National Virus Reference Laboratory or the Centre for Research in Infectious Diseases," Anderson added.