Sofia Mattsson believes that you only get out of life what you have the courage to ask for. The actress, model and entrepreneur demonstrated that very belief when, at only 18 years old, she left her native country of Sweden and moved to Los Angeles to pursue her passions. From securing a visa, to diligently working to lose her Swedish accent, Sofia has been rewarded for her "the sky's the limit" philosophy. Mattsson found work as a model and had success being cast in commercials and independent films.
In 2018, Mattsson checked into General Hospital, the popular ABC daytime drama, as Sasha Gilmore. What was originally slated to be a two-episode appearance, has since turned into a contract role and Mattsson's character is a model and spokesperson for Deception, a recently relaunched cosmetic company. Sasha negotiated for part ownership when the job was offered to her and Mattsson loves that her alter ego shares her own business savvy! Sofia and her sister, Helena, are also business entrepreneurs and founded Ava Carrington, a luxury, vegan fashion line of stylish and cruelty free handbags.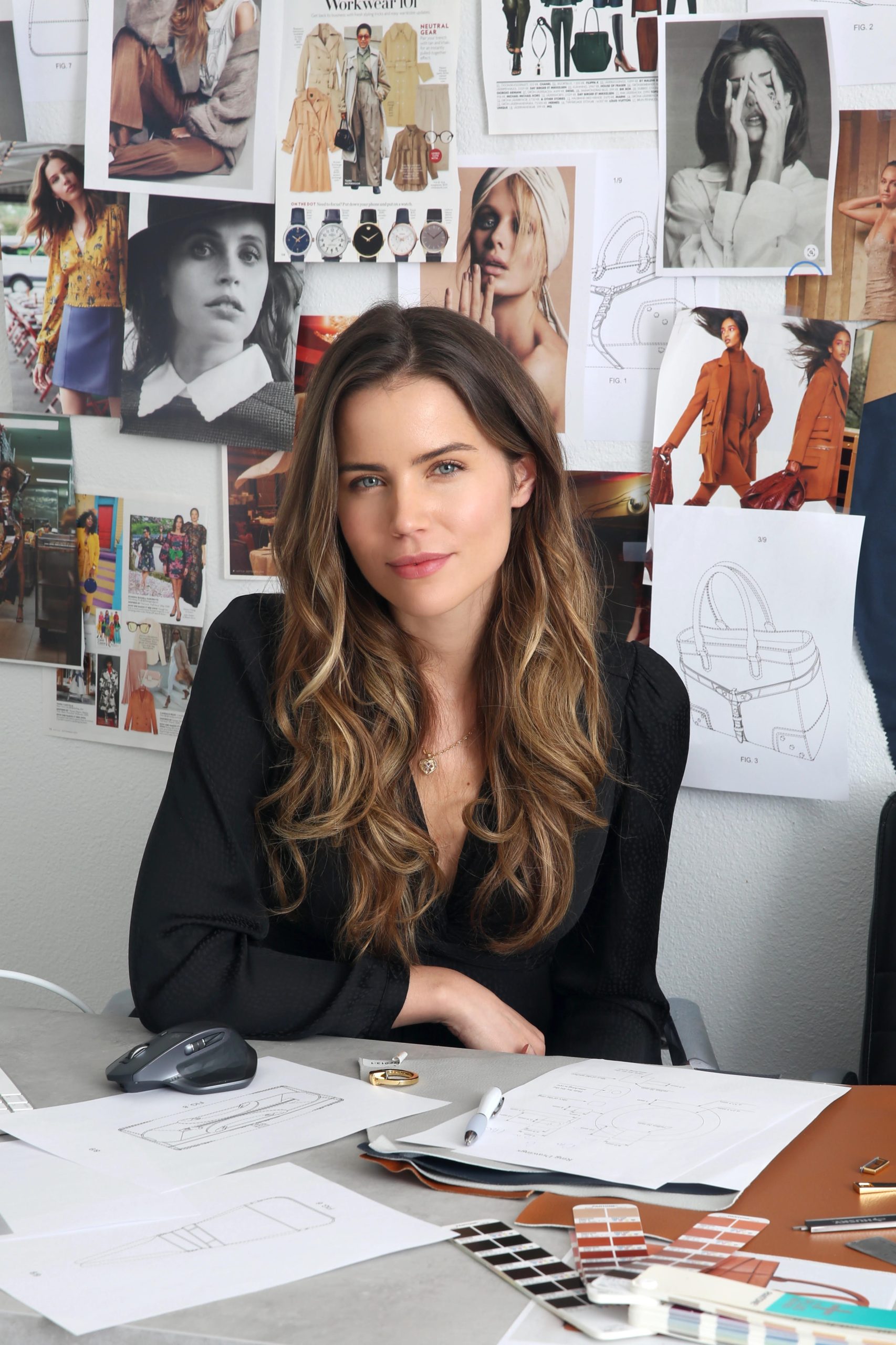 Sitting down with Sofia Mattsson, she graciously shared some of her insight and tips on fitness, health, chasing your goals, and being a positive force in your own life.
What does your diet consist of?
I would describe myself as a vegetarian who is primarily vegan. A typical breakfast for me is oatmeal with apples and cinnamon or organic cereal and rice milk. For a mid-morning snack, I tend to opt for carrot sticks or some apple slices with some almond butter spread on them. For lunch, I love experimenting with all kinds of interesting salads and will toss in some beans or meat substitutes, like Beyond Meat, and I absolutely love avocados! A mid-afternoon snack may be some fruit options like apples, oranges, pineapple, blueberries, raspberries or some nuts. E
very day, I also incorporate a "green drink," which is typically a blend of celery and lemon juice with some greens blended in. I really believe that my green drinks help my skin glow! Dinners tend to consist of some great "bowl" options that include brown rice, avocado, plant-based meat substitutes, and lots of veggies or salads or veggie stir-fry dishes. I try to be done eating for the day when I am finished with my dinner. Some splurges or treats for me would be an occasional glass of red wine, ice-cream, and cookies.
What are some examples of how you incorporate fitness into your daily routine?
Some of my favorite workouts are my classes at Orangetheory Fitness. I try to fit in three to four classes a week. The classes are about an hour long and are a rotation between the treadmill, rowing machine, floor work and weight training. I consider myself a competitive person (in a fun way!) and use the wristbands that they provide to motivate myself to push harder if I notice I am not in the top few rankings for that workout. I enjoy that it has a group fitness feel to it in a social setting, yet I am still doing the work individually, able to get in the zone, and stay focused on my workout.
I also enjoy jogging, taking dance classes (jazz, hip-hop and heels) playing tennis, and go for long walks almost every day. Recently, since working out at home more due to the COVID-19 outbreak, I have been experimenting with resistance bands exercises. I love how versatile they are and yet so compact.
What are some of your tips on how you motivate yourself to work out?
I try to establish clear and achievable goals that will challenge me. I find that I am results-driven so, when I can see progress, that fuels my desire to continue to improve. Keeping fitness fun, even exciting, can go a long way in making it something I want to do. I channel my competitive spirit to push myself, as I am truly only in competition with myself! I find using a vision board is an incredible tool to help to not only define my goals, but to keep me excited while trying to achieve them. Music is also a big motivator for me. I love playing songs that will get me energized to power through a tough workout.
What are some of your favorite songs to play when you are working out?
Some of my favorites right now are AC/DC "Thunderstruck," Alicia Keys, "Girl on Fire," Led Zeppelin, "The Immigrant Song," and Swedish House Mafia, "Miami 2 Ibiza." The right music can help create such great energy!
What is some advice you would share to someone just starting out on a fitness journey?
My best advice in striving for success in anything, is to find what you enjoy doing. If you view something as a chore, it certainly makes it more of a challenge to want to do it. I think, in terms of fitness, there is a tendency to go "all in." I would say not to push yourself too hard too quickly to avoid both injury and burnout.
Drastic changes are hard to sustain over time whereas, if you give yourself time to develop a solid foundation and continually strive towards new challenges, you can develop life-long, healthier habits.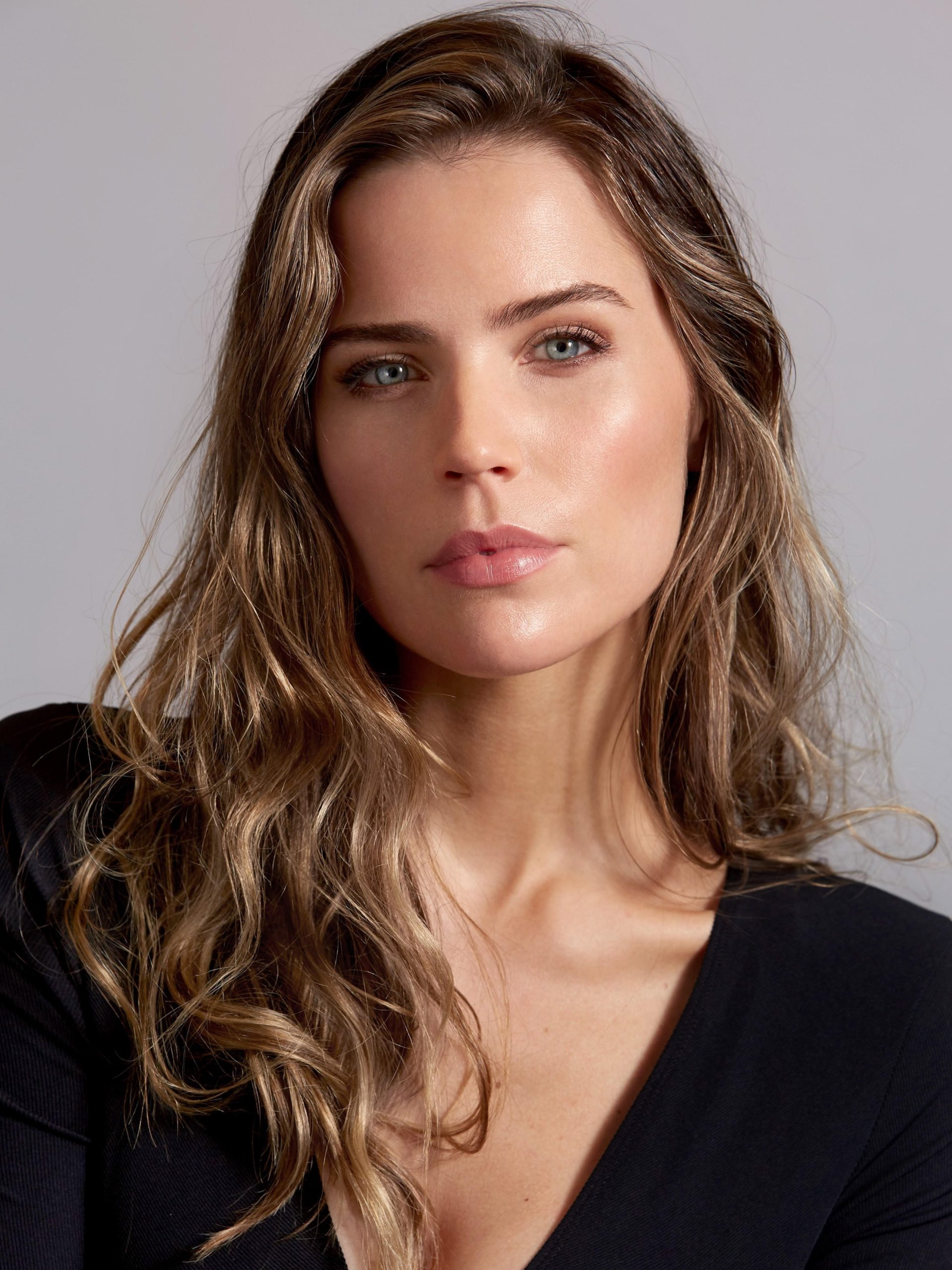 Do you have any tips on how to bounce back from a setback?
Try to use your setback as a learning experience. If you really went off track with your diet or exercise, try to examine the reasons why that happened. If you can find the grounds for why the setback occurred, you can address the issue for the future. Truly use what you find to live and learn. Most importantly, we are all human and no one is perfect. Do not be too hard on yourself or self-sabotage!
Do you have any "mantras" or "mottos" that motivate you?
I try to follow the law of attraction and love the expression, "Be the energy you want to attract!" I also tell myself that, "The sky's the limit!" There is no reason not to think big, work hard, and go after what you want. I am also not afraid to work hard and, when something feels challenging, I remind myself, "No pain, no gain!"
Who inspires you?
My older sister, Helena, truly helped inspire me to live fearlessly and pursue my dreams, especially in terms of pursuing a career in acting. When Helena left Sweden to move to Hollywood, I was also inspired to take action to go after my own dreams. Getting a visa and leaving my home country was a bold move and Helena helped blaze that trail. In terms of other motivation, I admire people who work hard. I see a lot of that with my coworkers at GH which inspires me every day. I also love following Will Smith on social media as he is a great advocate for working hard yet remaining humble.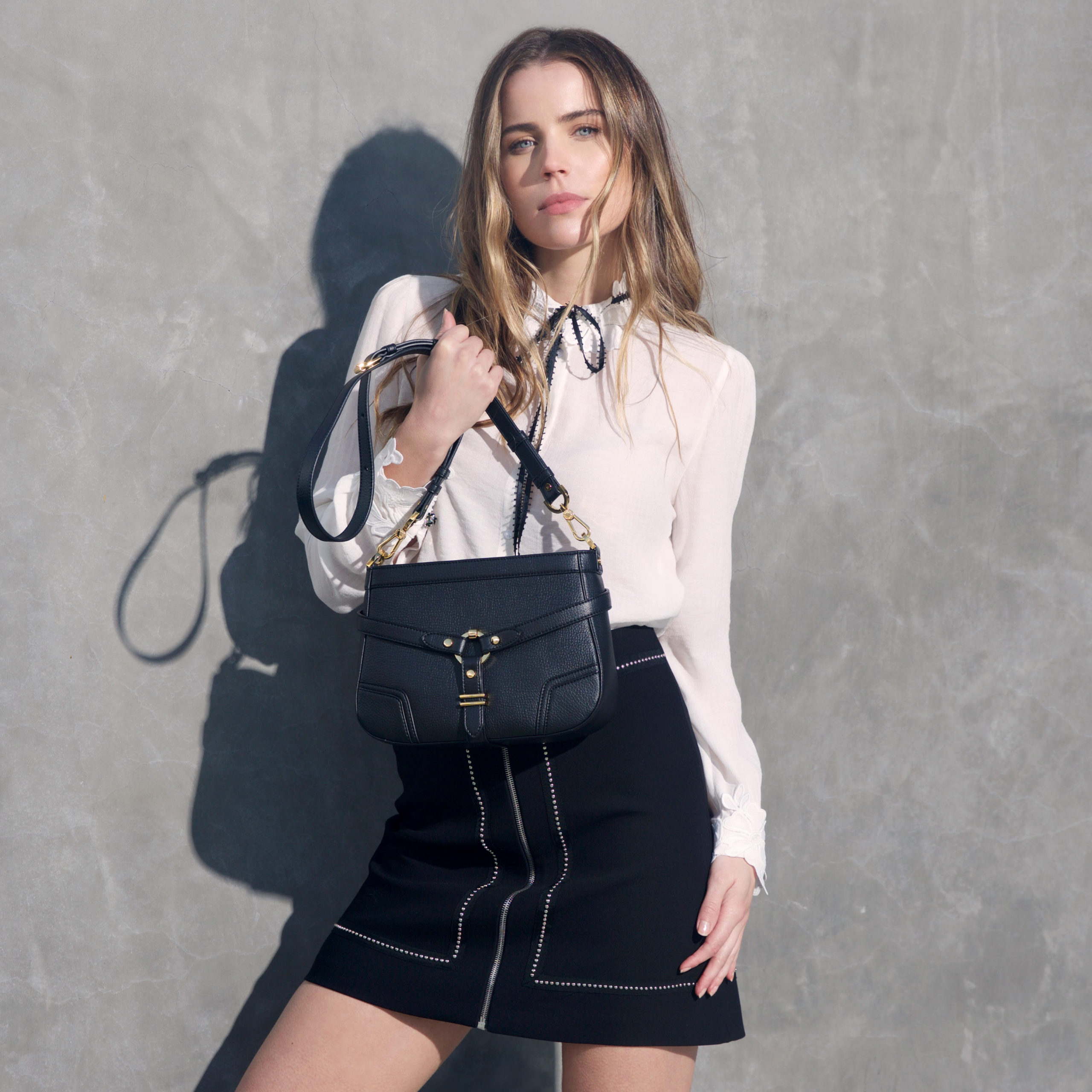 What prompted you to launch Ava Carrington?
I have always had a love for fashion, and I believe that brands have a responsibility to use ethical and sustainable methods behind their products. Unfortunately, most high-end handbags are made from animal leather which not only contributes to animal-cruelty but is also bad for the environment and workers involved. Meanwhile, I found that most handbags not derived from traditional leather seemed to lack both style and quality.
My sister and I both have always had an entrepreneurial spirit. We set out to create a line of eco-conscious, vegan leather designer handbags that were fashionable and sustainable, and Ava Carrington was born. We named the company as a tribute to our grandmother, who would regale us with tales of her world travels that always seemed to highlight a very stylish friend of hers, "Ava Carrington." The name represented to us a fashion-forward and stylish woman. The linings of the Ava Carrington bags are created from recycled plastic bottles yet are incredibly soft! The handbags are also trimmed with 24K gold hardware. My sister and I strive to create a product line that was produced in a manner that was better for animals and the environment yet was crafted and designed without sacrificing style and durability.
Vegan leather also comes with so many benefits, for example, it is incredibly lightweight and is scratch, stain and water resistant. It is so practical!
What is next for you?
I am looking forward to seeing what is next for my character, Sasha Gilmore, on General Hospital as Sasha is just beginning an exciting new storyline as the spokeswoman and "Face of Deception." I think there is a great deal of Sasha's story that hasn't been explored yet, and one of the things I liked best about my character is that she is not only a model, but also leveraged herself to be a co-owner of the Deception Cosmetics line. My sister and I also hope to expand the Ava Carrington line of products. I feel like the future is just full of possibilities and the sky truly is the limit… you just have to have to ask for it!
You can follow Sofia Mattsson on Instagram at @iamsofiamattsson and on Twitter at @SofiaMattsson1
About the author: Charlene Bazarian is a fitness and weight loss success story after losing 96 pounds. She mixes her no-nonsense style of fitness advice with humor on her blog at Fbjfit.com and on Facebook at FBJ Fit.