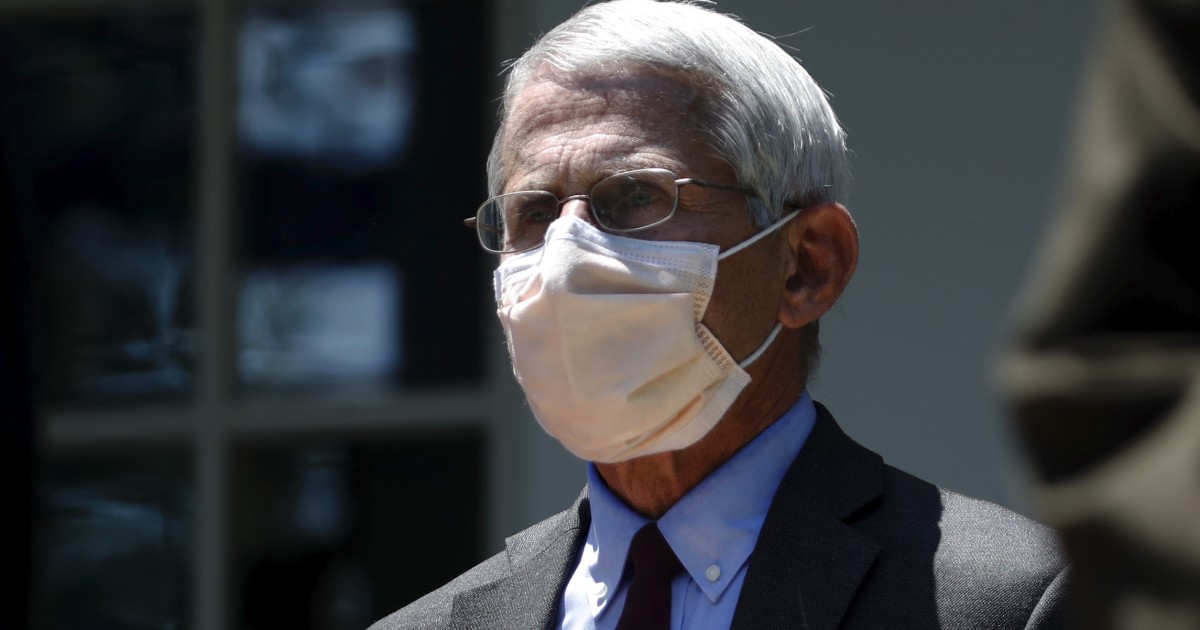 Dr. Anthony Fauci said that he cautioned that it is "a danger" for large groups to congregate, whether at one of President Trump's rallies or during the ongoing protests.
Fauci, director of the National Institute of Allergy and Infectious Diseases, told ABC News on Friday that if people feel as though they must go to the gatherings, they should wear masks and avoid clusters of people while at the events to prevent the spread of COVID-19.
"You know, it's a danger to the people who are trying to control the demonstration," Fauci said about the protests. "And it's a danger to the people who are demonstrating. So at the end of the day, it is a risky procedure."
When asked if the same advice holds true for Trump's upcoming rallies, Fauci said it does.
"I am consistent. I stick by what I say," the nation's leading expert on infectious diseases noted.
The doctor said that the "best way that you can avoid, either acquiring or transmitting infection, is to avoid crowded places, to wear a mask whenever you're outside. And if you can do both, avoid the congregation of people and do the mask, that's great."
"If you're going to be in a situation where — beyond your control, there's a lot of people around you — make sure you wear a mask," he added.
The comments come just days after Vice President Mike Pence said the administration has not seen a major rise in new coronavirus cases related to the protests, which began about two weeks ago after video was released showing George Floyd, a 46-year-old black man, being violently pinned to the ground by a white police officer. Floyd later died in police custody, sparking a wave of demonstrations calling attention to systemic racism and police brutality.
Trump is also planning to hold a rally next week in Tulsa, Oklahoma. The event will be his first rally in months and will be held as the country attempts to emerge from restrictions put in place during the coronavirus pandemic. The Trump campaign is making attendees of the rally agree to a disclaimer that they won't sue the campaign if they contract COVID-19 from the event.