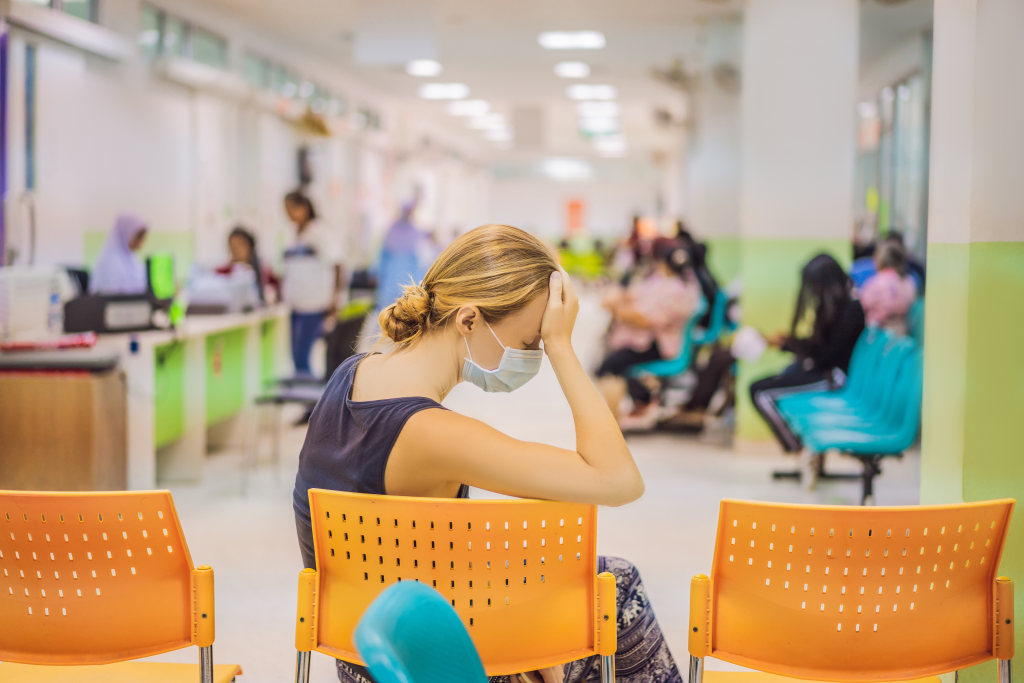 There is evidence in non-perinatal populations that human coronaviruses can be neurotropic and that virus infection may increase vulnerability to neuropsychiatric illness, including depression, anxiety, psychosis and delirium. Based on this finding, researchers have speculated that there may be an association between contracting COVID-19 and developing a postpartum psychiatric illness.
This hypothesis has been preliminarily supported by reports of an increased number of women admitted with postpartum psychosis during the pandemic. In addition, a survey conducted at Boston's Brigham and Women's Hospital, reported that during the pandemic, the percentage of pregnant and postpartum women experiencing significantly high levels of depression skyrocketed from approximately 15% to 36%.
In a recent case series from India, researchers assessed three cases of postpartum psychosis (PP) in mothers with SARS-CoV-2 infection, with the goal of finding underlying biological, psychological, or environmental factors that could suggest that COVID-19 is a trigger for the onset of PP.
The three COVID-positive women involved in the study had successful deliveries, though they each developed PP within a week of giving birth. All neurological workups and general examinations appeared normal for these subjects. Furthermore, none of the women experienced any affective symptoms (such as depression or mania). Rather, the most common symptoms observed were persecutory delusions and ideas of reference, many of which were tied to their COVID-19 diagnoses. For example, one woman reported a suspicion that her doctors were trying to infect her and her baby with COVID-19, despite knowing she had already tested positive for COVID-19. Another woman believed everyone blamed her for being a COVID-19 spreader..
While these neuropsychiatric symptoms may be the direct result of viral infection in the central nervous symptoms, researchers hypothesize that other biological processes accompanying viral infection may potentially influence the onset of psychosis. One immune response in particular is called a "cytokine storm," which is characterized by the overproduction of cytokines by monocytes in the central nervous system (CNS). This increase in the production of cytokines triggers a positive feedback loop in the immune system, so that more and more immune cells are recruited to the CNS. However, this release of cytokines by virus-infected monocytes propagates neuroinflammation and may elicit or exacerbate neuropsychiatric symptoms.
A different study found evidence of this link between activation of the immune system and psychosis, as individuals who experienced a recent onset of psychotic symptoms (n=106) had mean antibody levels that were significantly above those observed in controls (n=196) (Severance et al, 2011). This significant association between having a recent psychotic episode and heightened levels of antibodies lends support to the theory that biological mechanisms underlying COVID-19 infection may predate the onset of PP.
It is also important to consider how COVID-related psychosocial and environmental factors, such as social isolation and the need for increased vigilance, may influence women's susceptibility to postpartum psychiatric disorders. Having to deliver during the pandemic is already challenging, but having to completely isolate from one's family after giving birth as a result of being COVID-positive can make this situation even more difficult. Stressful life events and lack of support from close friends and family are predictors for developing postpartum psychiatric illnesses, so being deprived of in-person help and support during the pandemic may contribute to vulnerability to psychiatric illness in postpartum mothers.
While the role that COVID-19 plays in the pathophysiology of PP is not established, this study offers preliminary evidence that provides us a stronger grasp of how certain viral infections, like coronavirus, can predispose to postpartum psychiatric illnesses. By further researching the association between the onset of the two diseases, clinicians will have a more full understanding of what contributes to women's postpartum psychiatric states, and in turn, be better prepared to prevent and treat such disorders.
Dhiya Sani
Subramanyam, Alka A, et al. Postpartum Psychosis in Mothers with SARS-CoV-2 Infection: A Case Series from India. Asian Journal of Psychiatry, Dec 2020.