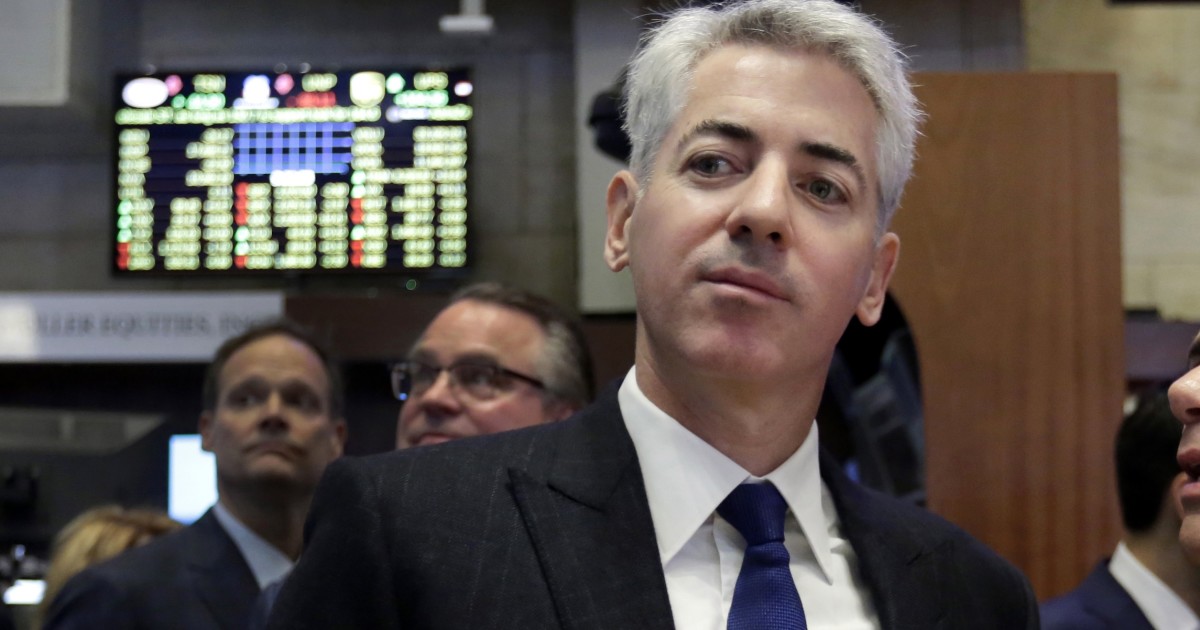 Famed investor Bill Ackman doesn't think that the delta variant of COVID-19 will put much of a damper on the country's economic recovery.
Ackman, founder and CEO of Pershing Square Capital Management, said that the delta variant is very contagious but is not notably more deadly than other strains of the virus across the world. He said Monday on CNBC that the virility of the strain could actually help the United States to achieve herd immunity sooner.
"I would say to think of the delta variant as an injection of the virus, or a bit like a vaccine for everyone who's not getting a vaccine, and I think that's what's going to happen, and it's going to crowd out all of the other variants, and that's actually a good thing," Ackman said.
GOP SENATORS PRESSURE POWELL ON INFLATION
The billionaire investor said he hopes the growing strain will motivate those who have not yet been vaccinated to get a shot but said he doesn't think delta's proliferation will change behavior overall to a great extent. He said people, himself included, are done with facing lockdowns and quarantines and want to go out, have fun, and spend money — which he said will result in a stronger economy.
"You're going to see a massive, in my view, economic boom," Ackman said, noting that there will still inevitably be some people on the margins who don't want to get the vaccine and thus are frightened to get out in the economy, but he said he thinks the U.S. will have an "extremely strong economy" as fall approaches.
Ackman was also asked whether he takes the view, as the Federal Reserve does, that the current levels of inflation are transitory. The investor said that he sees the higher prices as the new normal and thinks inflation is being understated. Ackman highlighted the housing market and real wage inflation.
"This is not a transitory thing at all," Ackman remarked.
CLICK HERE TO READ MORE FROM THE WASHINGTON EXAMINER
Last week, the Department of Labor announced that consumer prices increased 5.4% for the year ending June, the highest rate of inflation since 2008. The numbers blew past forecast expectations of 4.9%.
Treasury Secretary Janet Yellen also recently predicted "several more months of rapid inflation" before it begins to settle back down.